LITTLE TO NO WAIT!
Little to no wait to see a board-certified/eligible physician
Brownsburg
597 Pitt Rd.
Brownsburg, IN 46112
Phone: COMING SOON!
Castleton
8602 Allisonville Rd.
Indianapolis, IN 46250
Phone: COMING SOON!
Greenwood Smokey Row
5853 North State Road 135
Greenwood, IN 46143
Phone: COMING SOON!
Greenwood Springs
8541 S. Emerson Ave.
Indianapolis, IN 46237
Phone: COMING SOON!
Noblesville West
2602 Westfield Rd.
Noblesville, IN 46060
Phone: COMING SOON!
Welcome to Your Neighborhood Hospital!
If you or your loved one is having a medical emergency, finding the closest emergency room fast is the most important thing you can do. Your St. Vincent Neighborhood Hospital offers an innovative approach to emergency care with convenient locations, less than a 15-minute wait to see a physician, 24/7 ER and inpatient services and dedicated in-house services including lab, radiology and pharmacy.
At the St. Vincent Neighborhood Hospital and ER, our board-certified/eligible emergency room physicians and nurses are ready for any walk-in emergency, treating children and adults, and treating patients who arrive by ambulance for major and minor emergencies.
We are a full-service 24-hour emergency room, open 24/7, every day of the year. While St. Vincent Neighborhood Hospital offers major and minor emergency care, many patients are confused between when to go to an emergency room vs. an urgent care center. We treat acute (sudden) medical concerns that need immediate medical attention with short wait times.
Now open! St. Vincent Neighborhood Hospital & ER offering closer, faster emergency services and inpatient care in the Noblesville – Fishers and Avon areas. Coming soon to other neighborhoods in the Indianapolis metro areas of Avon, Plainfield and Castleton. See our locations.
St. Vincent Neighborhood Hospital staff is equipped to treat and care for the most common medical emergencies such as:
Abdominal pain

Chest pain

Dizziness and fainting

Skin infections

Back pain

Choking

Seizure

Sprains / broken bones

Bleeding

Cuts / contusions

Severe high fever

Upper respiratory infections
Innovative facility with state-of-the-art equipment
Est. wait time, less than 15 minutes
Convenient neighborhood locations
Board-certified/eligible ER physicians and registered nurses
Industry leading nurse to patient ratio
Accept private insurance, Medicare, Medicaid and self-pay
Soothing, relaxing and comfortable interiors and furnishings
Family lounge with refreshments
Flat-screen TVs and free Wi-Fi
When it comes to caring, at St. Vincent Health, we do everything we can to help you stay healthy and that includes looking after your emotional and spiritual well-being because we believe your ability to be well depends on this kind of complete care. When you choose us as your healthcare provider you get a team of committed doctors, nurses, technicians, and staff dedicated to getting you back to your life stronger and all the more resilient for having spent time with us.
St. Vincent
6 days ago
Given recent shifts in policy, where some insurance companies are refusing to cover emergency room visits they deem unnecessary, we believe it is important to educate consumers about how to choose the best healthcare access point that is right for them, based on their symptoms. In this op-ed, St. Vincent Chief Clinical Officer Dr. Richard Fogel outlines a number of convenient and affordable care options while emphasizing the importance of preventive and primary care.
12 hours ago
Digital mammography services are now conveniently available at St. Vincent Westside Crossing in Evansville! Call us today to schedule your annual #mammogram at 812-485-4437 #breasthealth #womenshealth https://t.co/95yggJ1EMl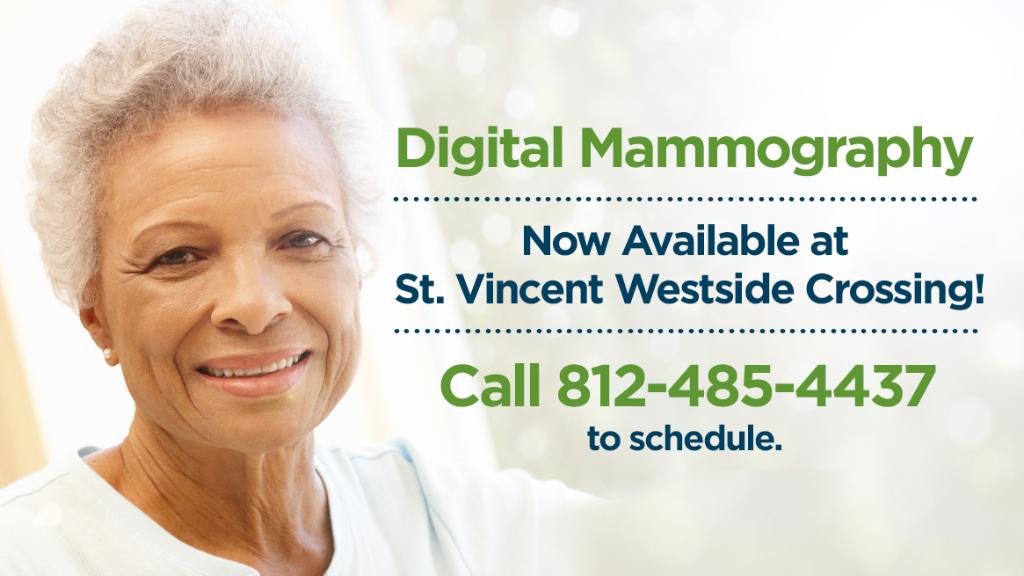 18 hours ago
We aim to create a memorable experience for every patient that comes to St. Vincent Neighborhood Hospital. See what our patients have to say about us: https://t.co/nbxun9lRqv https://t.co/RCRdC1EB7n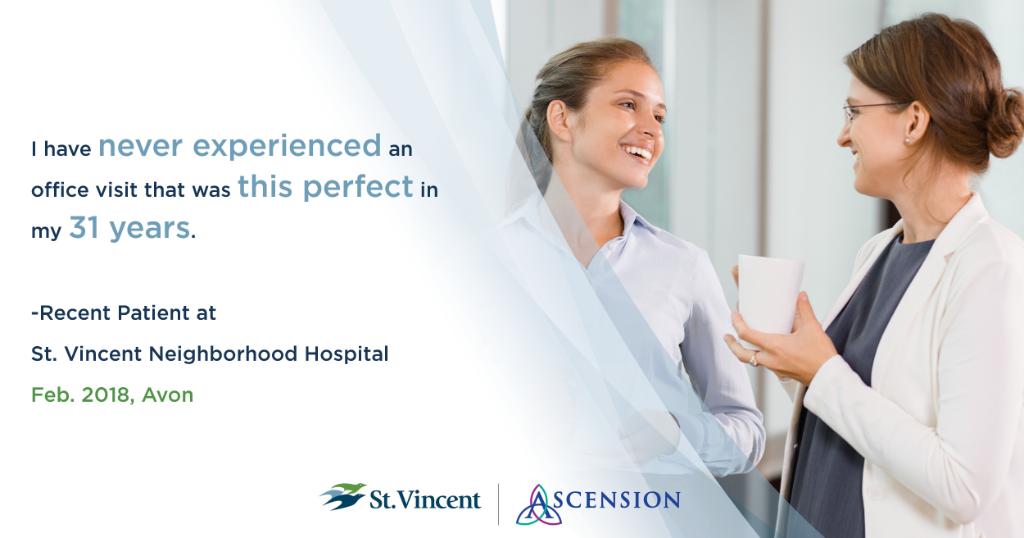 1 day ago
Looking for a pediatrician? Schedule your child's visit today with Benjamin Weston, MD. https://t.co/pBqbOywEHr https://t.co/yuvnHVWP8r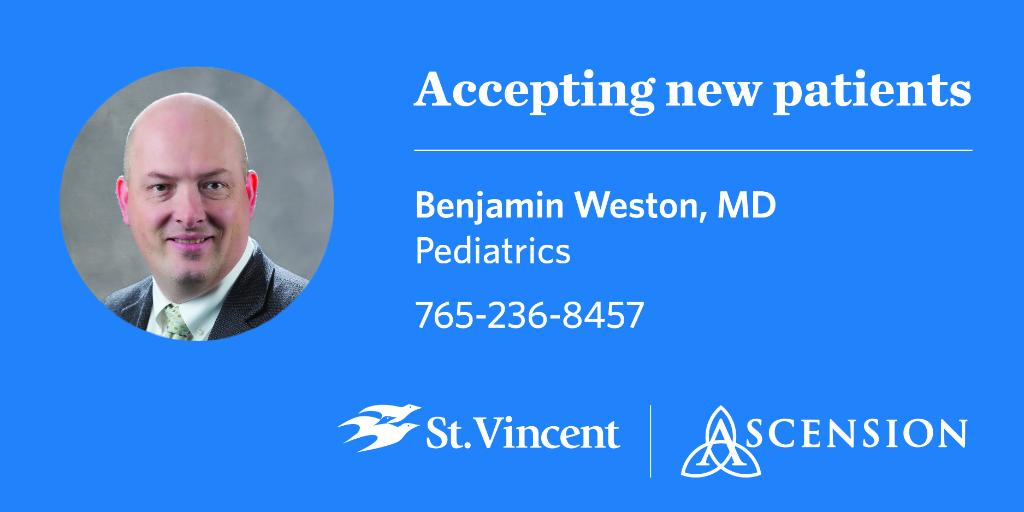 2 days ago
St. Vincent Neighborhood Hospital is looking to hire RNs, Radiology Techs, Paramedics and more! See our open positions: https://t.co/2ozAUL8Rkr https://t.co/c80KJtwK2x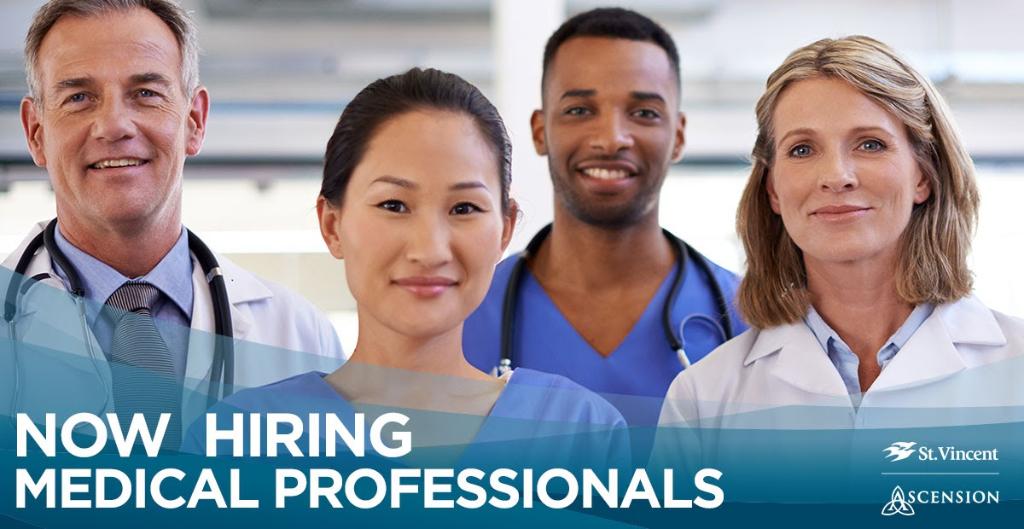 5 days ago
With our state-of-the-art diagnostic equipment, we know exactly what you need. Learn about the innovative services at our St. Vincent Neighborhood Hospital locations: https://t.co/ZwmCURCNbh https://t.co/EXr29wNeoV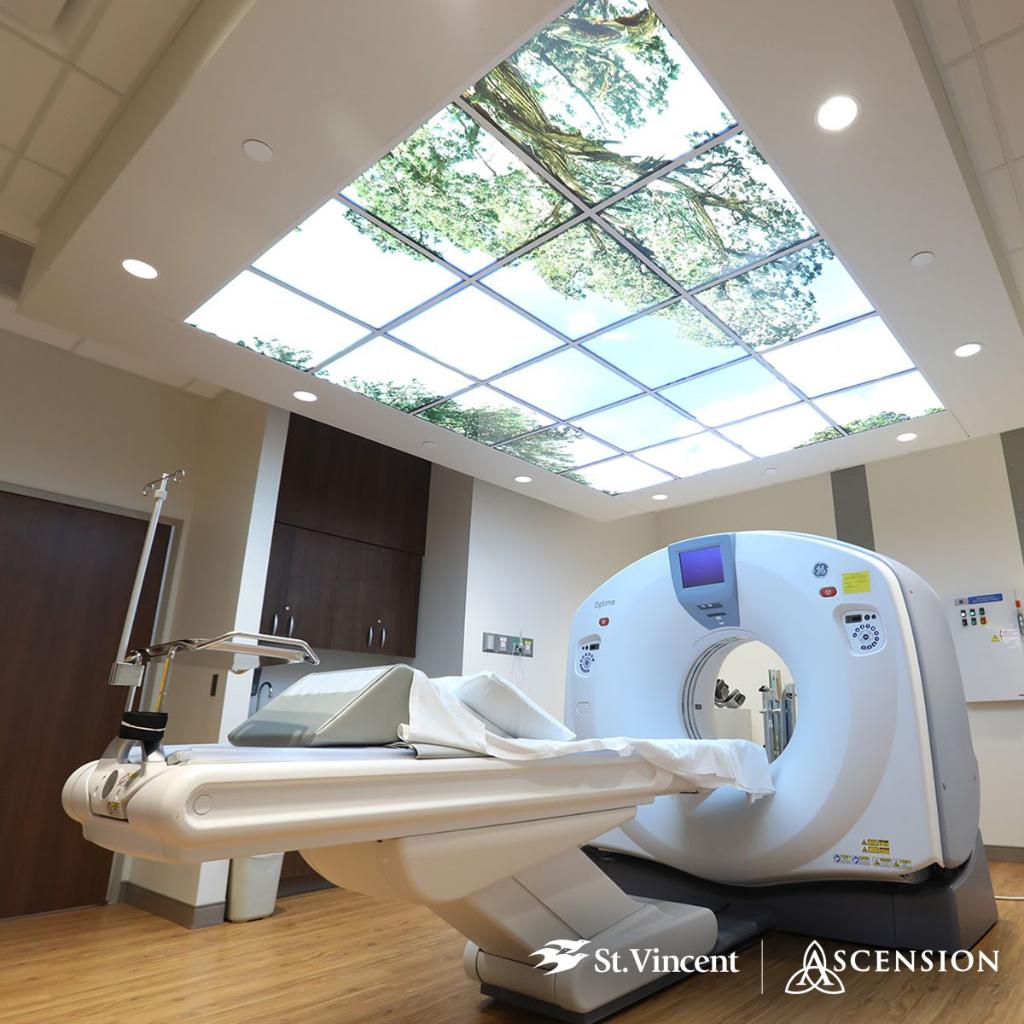 6 days ago
Sometimes it takes a team of doctors and specialists to get it right. With St. Vincent Neighborhood Hospital, our telemedicine program makes it easy to access the treatment you need. Learn more: https://t.co/AxMPFJ8Oyn https://t.co/OZ5TiZpA58